Or should I say zuchinni? I only recently tasted a beautiful homemade courgette bread for the first time. Don't ask me why it took me so long. Anyway, I was impressed by the sweet-and-savoury taste.
Those of you who follow my Instagram Stories, know that our vegetable garden in Algarve keeps on giving fruits and veggies with a leading role for courgettes. There are only so many ratatouilles or courgette soups one can make, I needed a new courgette solution. That's when I remembered: bake the bread.
So, the last weeks I've been trying out various recipes – can't just stick to one recipe, have to make changes. And came up with my own version of a refined sugar free courgette bread.
Ridiciously easy to make and perfect companion for either honey, goats cheese and fresh figs or boiled egg with avocado. Or a thick layer of peanutbutter.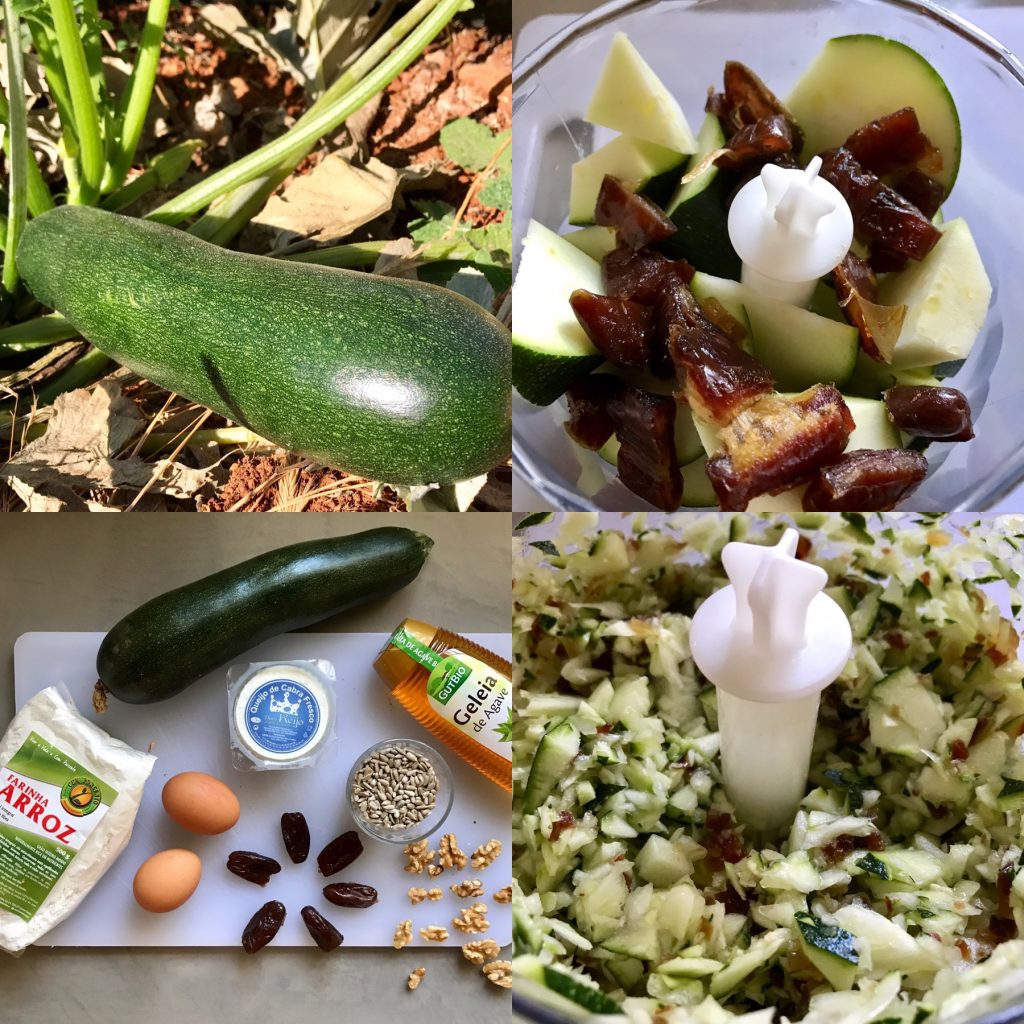 Courgette Bread Recipe
Ingredients – I use organic if available. Apart from baking paper and a loaf baking tin you need:
200 gram    rice flour
250 gram     courgette
     2                  eggs
     6                 dates
   60 ml         honey or agave sirup
 100 gram   fresh goats cheese
   75 gram   walnuts
       1  tsp.       baking soda
   half tsp.    baking powder
   handful     pumpkin and/or sunflower seeds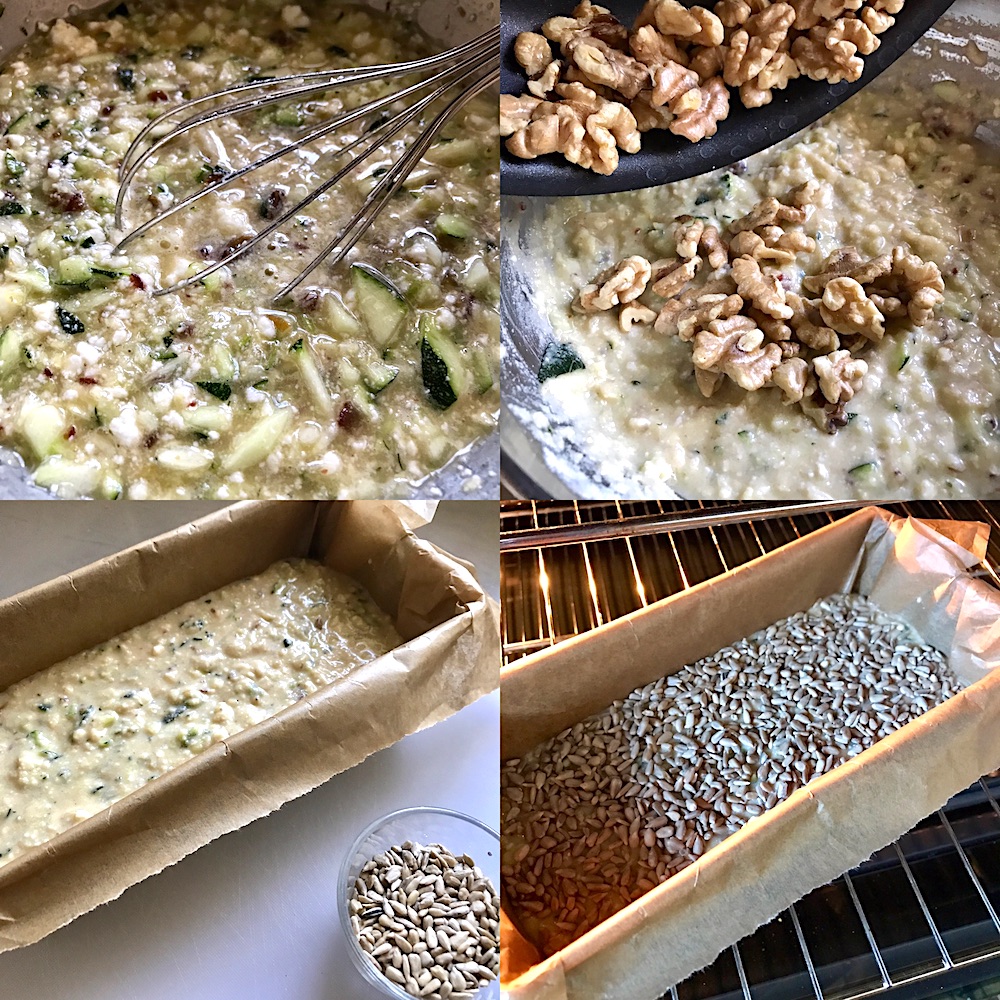 Pre heat the oven on 160 ºC. Do not use hot air. Line the baking tin with grease-free baking paper and set aside.
Roast the walnuts in a pan till they start to shine.
Slice the courgette and dates in smaller chunks and chop briefly by hand or – in my case – with the hand blender. As in easy, does it.
Mix the eggs and agave (or honey) sirup in a bowl and stir for a few minutes. Add the courgette/date mix. Stir.
Add (or crumble) the little goats cheese to this mixture and finish with slowly adding and mixing the flour and baking powder/soda.
Add the roasted walnuts.
Done. I said easy recipe, right?
Put the mixture in the paper lined baking tin and sprinkle the pumpkin and/or sunflower seeds on top. Bake in the middle of the oven for 55 minutes.
When it's done, lift the bread by pulling the paper out of the tin and let it cool down for 15 minutes before taking of the baking paper and let completely cool down.
Mr. B. is now officially a courgette bread junkie since we haven't bought bread from the bakery for weeks. Guess who he thanks for his daily bread.
more easy & sugar free recipes:
granola
banana bread
plum jam