To cruise or not to cruise, that is the question. We – mr. B et moi – had the honour visiting the brand new 5* luxury Silver Muse at the cruise terminal in Lisbon. This floating luxury boutique hotel is only 3 months old and the newest flagship of proud owner Silversea cruises. Does she shine from top to bottom.
A press tour on this flawless vessel is our very first introduction to the world of luxury cruising.
The revival of enjoying a cruise is right here, right now. Was cruising before limited to elderly rich American widows with a tint of blue greyish hair, these days I see youngsters happily post a cruise ship selfie on Instagram before they board the gangway to a ginormous ship.
It's about time to discover this phenomenon in person with the obvious question in the back of my head. Will we one day?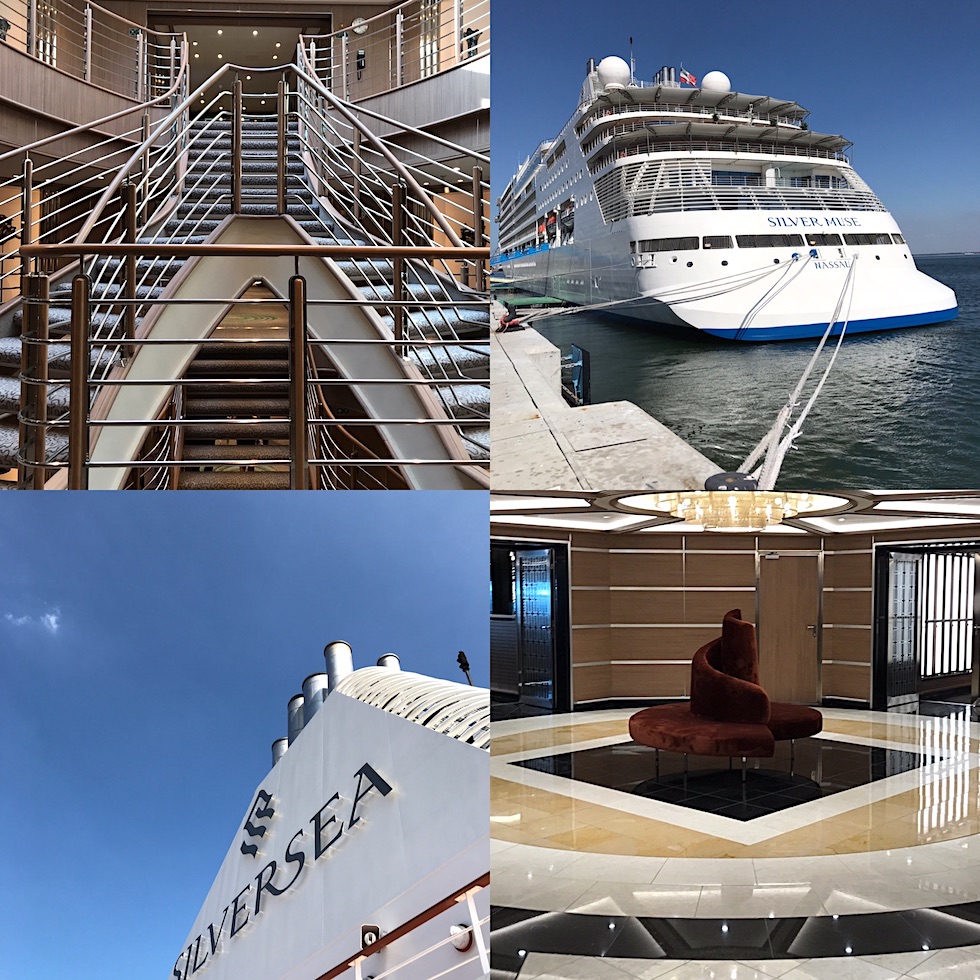 Silver Muse, the ship
With only 596 passengers this is considered a small luxury vessel. As opposed to huge ships who carry about 4000 passengers. No joke. I know for sure that I will never ever board one of those high-rises.
Anyway, I've learned a lot of cruise facts. Never ever say boat. A cruise is all-inclusive – champagne as well – and on this luxury ship every suite – no rooms, suites only – has its own butler. Passenger/Staff ratio is 1.3.
The signature piece of every cruise ship is the Atrium's central stairway.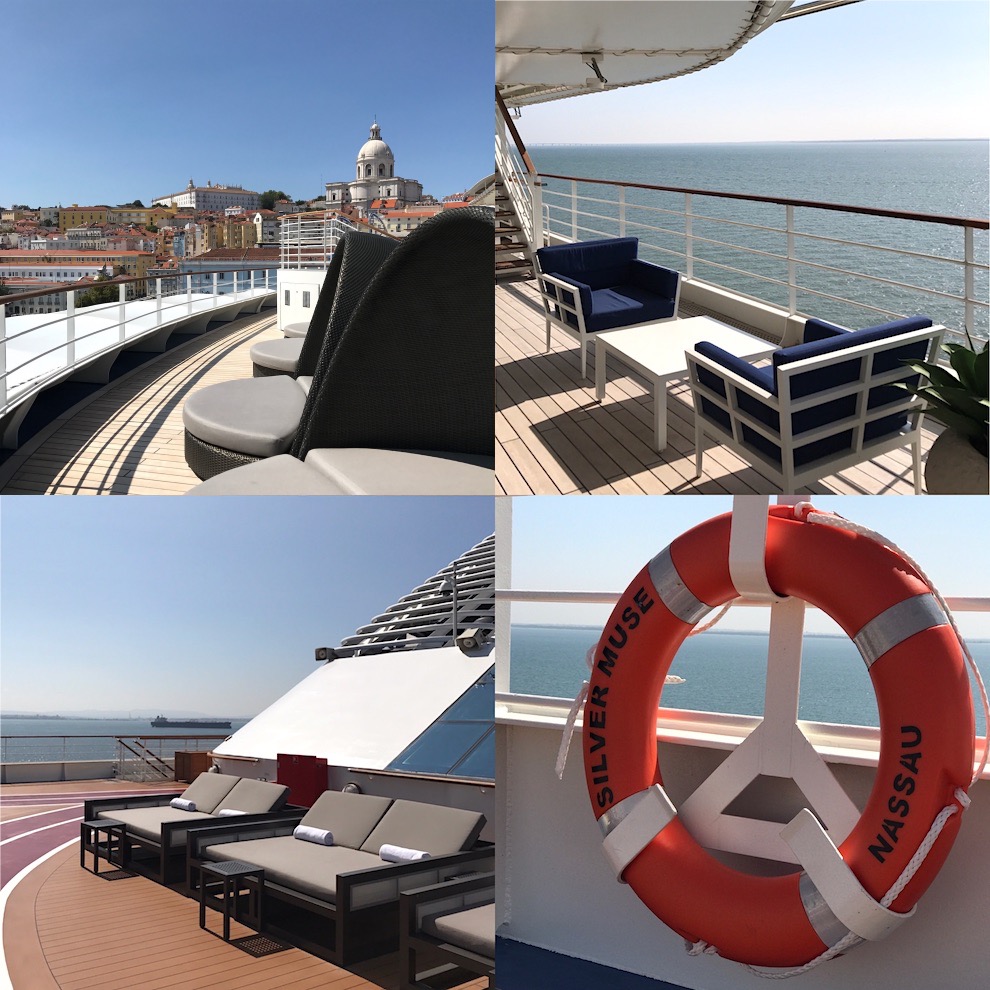 All hands on deck
Swimming pool, reading deck, walking track and several restaurants with sea view and outside tables. Dinner while dolphins performing their trick on open sea, is what I imagine. Or while doing my 10.000 steps on the red tracks.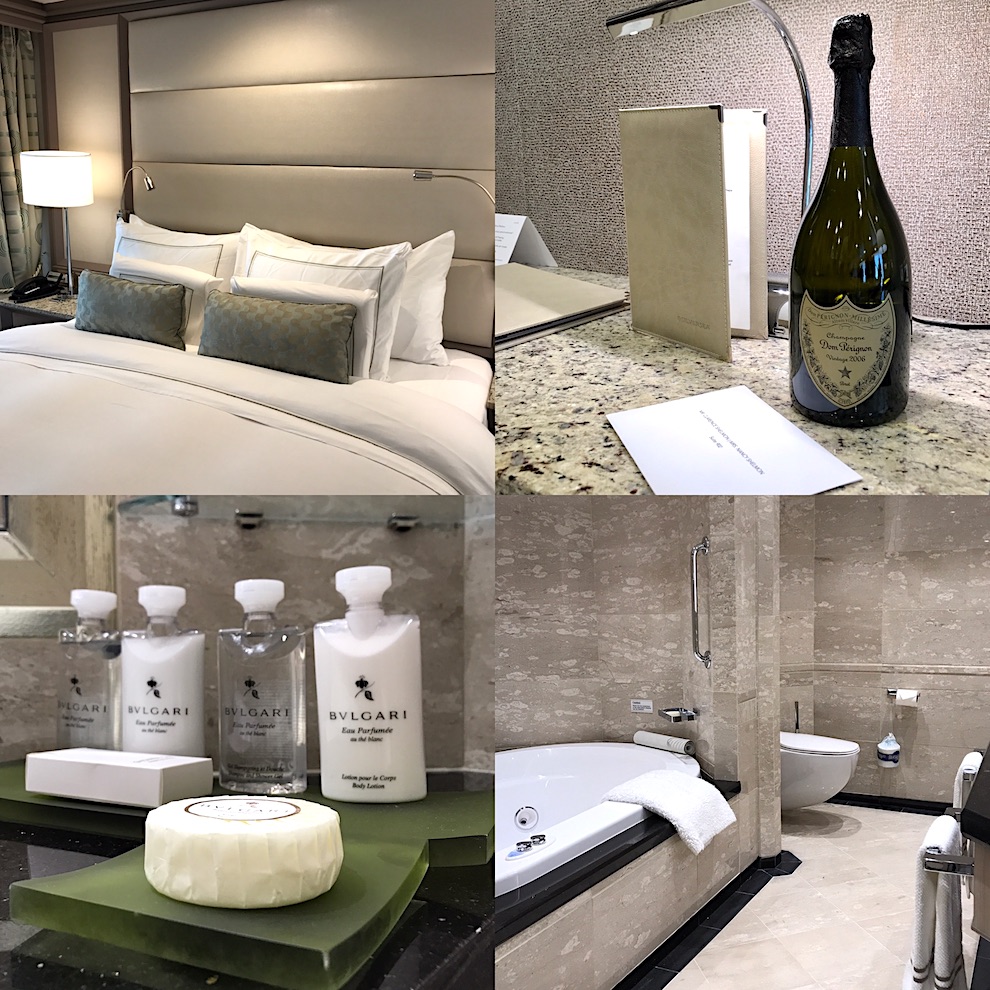 Silver Muse stunning suites
All suites have sea view, most have private outside verandas with deck chairs and sunbeds. Furthermore, all 5* luxury hotel suite boxes can be checked.
On top of that add the dedicated service of the personal butler who remembers your preference of drink, choice of pillow, unpacks/packs your suitcase and organises the walk-in closet.
There's a large marble bathroom, fluffy Etro bathrobes and Bvlgari amenities. But if you prefer organic products just let your butler know, he'll take care of it. The TV is embedded in the large mirror, invisible when turned off. The luxury devil is in the details.
Yes, that's a bottle of Dom Perignon waiting for the new guests to arrive. Cheers.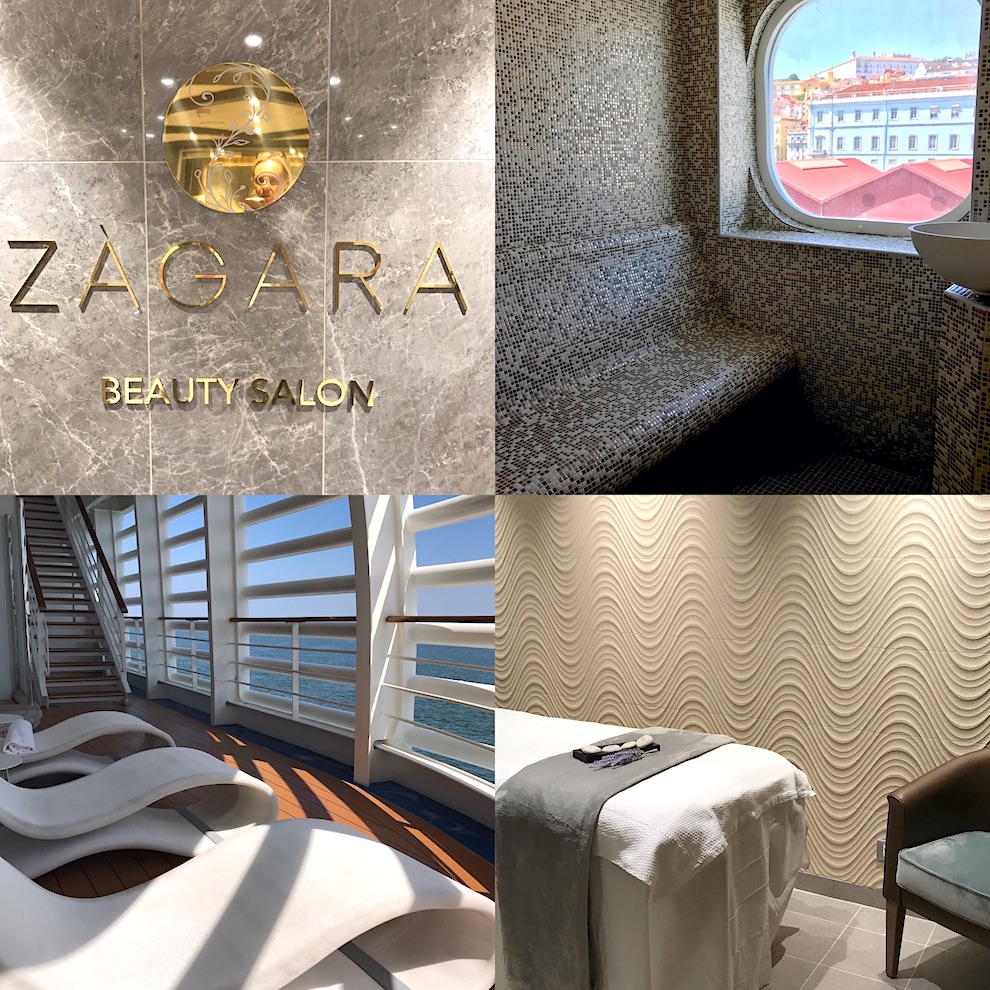 Spa ànd acupuncturist on board
The Zagara Beauty Spa is located on deck 6. Sauna and steamroom with a view! That's what I want to do, relax while the world passes by.
Some passengers use their time on a cruise ship for a complete make-over. There are numerous beauty treatments too choose from (at extra costs) performed by beauticians, a cosmetic doctor and even an acupuncturist, besides skilled staff in the hair salon and mani/pedi.
One can leave the cruise as a totally renewed person. New hairdo, Botox, teeth bleached, nails done and meridians aligned. Add daily Pilatus and unlimited access to the state of the art gym and personal trainer for some next level tuning. I imagine this is popular under American customers. (yes, I know. I'm biased)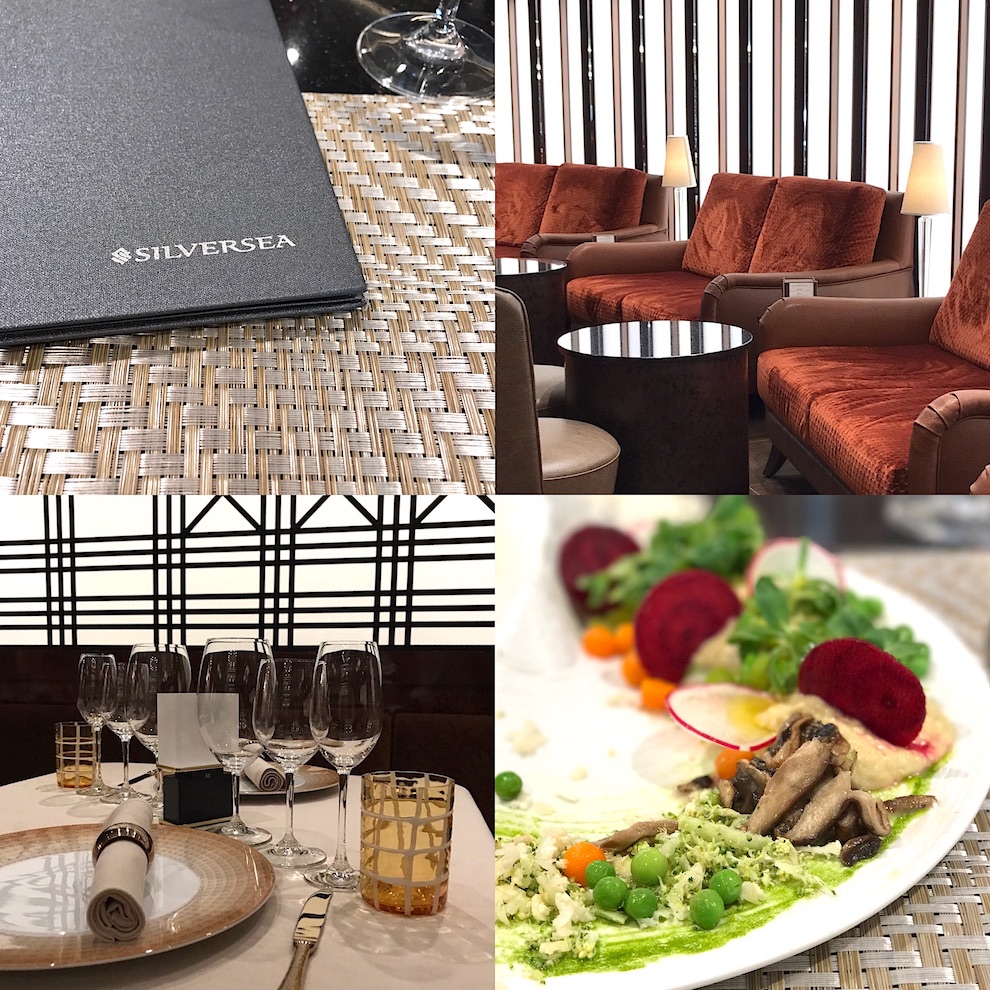 Silver Muse Food
The Silver Muse has no more than 8 restaurants! From classic French to Japanese, from Italian to a cigar lounge or Art's Café. No lack for culinary choices. The thing that slightly frightens me is the microphone stand and piano that I saw at some restaurants. Being quite allergic to live music during dinner.
I heard such a funny story during our excellent lunch on board, that I have to share. An Australian widow sold her house and assets to live on a luxury cruise ship all year 'round. In her 9000 dollar a month suite. Making friends with returning guests (another cruise fact) who one day came knocking on her suite door to found a note saying she was sorry but left for a week. On vacation.
The Silver Muse departed for her next stop Porto, we waved goodbye and returned to Lisbon.
With an answer to my initial question. Yes, I am considering to take a cruise (South America? Antarctica? Norway?) with mr. B.
I understand the luxury convenience of it all, a tasting menu of destinations without daily packing or changing hotels. Does that mean that I'm getting older or just right on trend?