The Algarve is doing well. The influx of visitors this year is an all-time high, with new places to stay and/or to eat popping up in the slipstream.
Like the new – small – restaurant Boa Boca in Lagos. Tucked away in a little corner behind the Santo Amaro Municipal market. This is the new culinary home where founding chef Freerk Mulder creates a daily cuisine du marché menu. Seduced by the fresh produce the market has to offer.
Authentic food prepared in a traditional way with a Michelin * touch without the fuss. As Mr. B. describes our opening evening dinner.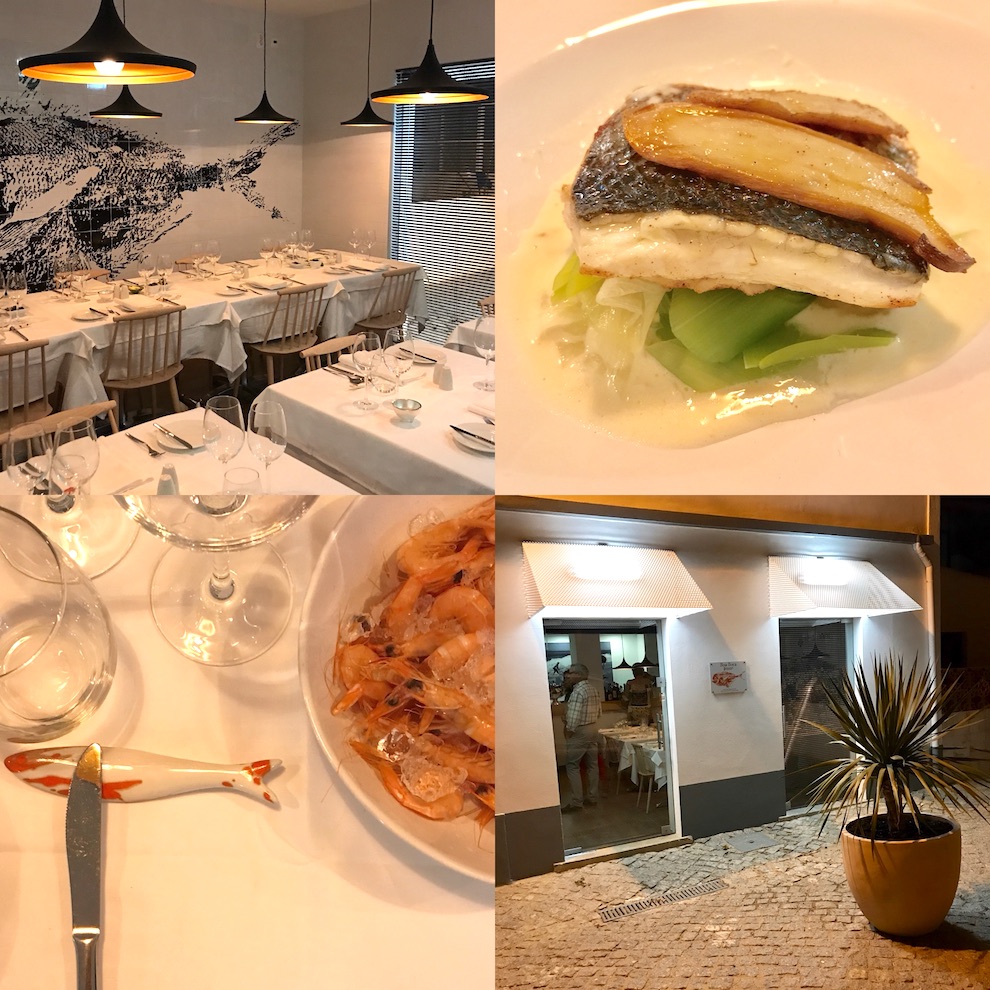 Boa Boca restaurant
After a long, successful career in hospitality in Groningen, the Netherlands, chef Freerk Mulder made his move to Portugal many years ago. Or more specific, to Algarve. He opened Casaarte, a lovely boutique hotel in Bensafim. Guests did not only return for the great place but also for the great food. No surprise with a four-course tasting menu every night.
After selling the hotel last year, he not only found himself missing the interaction with guests but also spoiling them with his culinary adventures.
So why not open a restaurant? To maintain the intimate chef's table style, this little place in Lagos appears to be the perfect spot.
Bright, fresh minimalistic design by Egoista Design, black and white photographs from Lagos fishermen adorn the walls and not be missed: the eye-catching tableau of a large fish on white tiles. Detail: the little sardine cutlery holder next to my plate. So cute.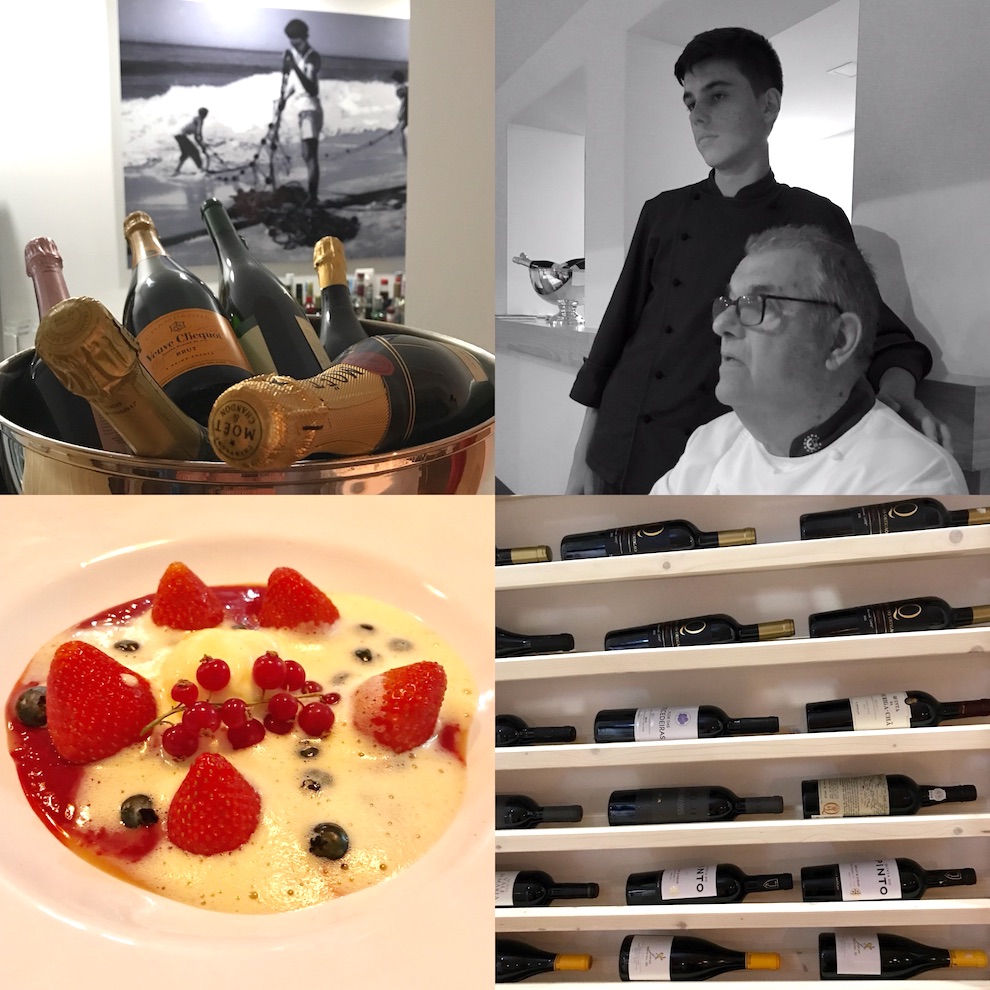 Father to Son
Freerk is teaching is young son Boet all he needs to know about his signature pure, honest and ultra-fresh cuisine. This place really is a father and son creation.
Our menu reads ameijoas a bulhão pato for starters and after that the non-vegetarians amongst us praise the succulent beef in red wine sauce accompanied by potato gratin and a mixed pepper salad. I concentrate on my delicious fish filet on wilted spinach with fragrant Noily Prat sauce, grilled asparagus and mushrooms.
Dessert in Boa Boca style means a true chocoholic tiramisu on a raspberry coulis laced with local almond liqueur…
The wines on display are from small vineyards, handpicked by our host himself to complement the dishes and are reasonably priced.
Boa Bocca is only open 4 nights a week. A truly special culinary adventure awaits you from Wednesday 'till Saturday. Boa Boca means good taste in Portuguese. Well, say no more. Unless you say boa appetite!
BOA BOCA Restaurant
Rua de Santo Amaro 26a – LAGOS
+351 917 778 072
4 courses  € 47,50
3 courses  € 37,50