It is a little wonder that golf is a popular activity in New Zealand, given the fact that there are plenty courses and most of them are located within stunning surroundings. We've played some great courses, from lovely local to exclusive cliff top, all with the word 'golf links' in common. Either the seashore location or links lay-out. As in gorse, rolling fairways, beach grass rough and a minimum of trees. Just the way we like it.
Again, we had to make choices with 'only' three weeks to discover New Zealand. We managed to play 4 (1 South Island and 3 North Island) rounds of golf and one of them even made it straight into my personal top 3 courses of the world… Which one?
Jack's Point Golf in Queenstown
Despite the cloudy day (better for golf than bright sun, less good for taking pictures) we had a challenging round at Jacks Point Golf Course. Overlooking Lake Wakatipu – next to Queenstown – with a dramatic back drop of the razorback Remarkables mountain range makes this course extra special.
Not an easy one! Each hole offers different obstacles to overcome, high rough, stone walls, blind holes and steep lines.
The par 3 hole 7 is magnificent. An elevated tee-shot to an infinity green. Take a club less since short is definitely better than long. Lake wise.
Not unimportant: toilets and drinking water on the 4th and 10th and a cute half way camper for a light snack and drinks.
The clubhouse is in contemporary style, like a Brooklyn loft and serves great food. Play in the morning and reflect the game over lunch on the terrace.
18 holes – Championship Links – 7186 yards – par 71 – green fees from NZD 225 (appr. 130 €)
==================
Paraparaumu Links course
Only a 45 minute coastal drive North from Wellington, lies this traditional links course in undulating dune land. Very welcoming to visitors and a test for even the best golfer.
When the wind is in play, like we had, Paraparaumu equals a true golf test. The course is not long, but again the breeze makes even the short holes testing holes.
Since it hadn't rained for two months, the fairways were yellowish and firm. Upside: a lot of extra roll…
The greens are fast and in good condition, every shot demands a careful execution. Most greens are guarded by an army of pot bunkers. You have been warned. Love hole 17, a long par 4 where the drive should be left to approach the angled green.
With seven tee positions to choose from, this course is accesible for all kind of players.
18 holes – Championship Links – 6603 yards – par 71 – green fees from NZD 150 (appr. 88 €)
==================
The Kinloch Club
The Kinloch Club close to Lake Taupo in the middle of NZ's North Island is about raising the bar. With its genuine friendly staff (tnx Pro shop Paul for your hole-by-hole walk through and rescue kit after my bee sting), immaculate course conditions and the most challenging links style course I've ever played. The latter is thanks to Jack Nicklaus, golf legend with a  remarkable number of stunning course designs credited to his name.
Technically it is not a links course but it definitely plays as one. If you don't know better you might think to walk on Scottish ground. Without the sea view but rolling farmland and lake views as fair replacement.
The challenge lies in the fact that there is hardly a flat surface on the fairway. This is not artificial, looking around I see that the course blends seamlessly into the adjacent rolling lands. The true links experience also reflects on the greens. Hard, fast and undulated with no pitch marks in sight.
There is not one particular hole that really stands out, they all do! Despite numerous bunkers, you gotta love the beach. The Kinloch Club course makes you immediately want to start all over as soon as you hear the ball rolling in the cup on the 18th.
The other Scots inspired asset is the modern white castle, high above the course with cutting edge luxury accommodations and outstanding cuisine. It might come as no surprise that Kinloch competes with Kingbarns, my other no. 1 favourite course in the world…
18 holes – Championship Links – 7363 yards – par 72 – green fees from NZD 235 (appr. 135 €)
==================
Cape Kidnappers
A lot is written about Cape Kidnappers exclusive golf course. Ranked high on many an international golf list, our expectations are also high. To be honest, I was a bit disappointed. This course is not about one cliff top hole after another, as the drone photos promise. Only a few sit along the shore.
Aside from being the most expensive course we played (but hey, how often are you in New Zealand?) it is undeniable a beautiful course on a superb location along the Pacific Ocean.
What awaits after a 20 minute drive from gate (only accessible for players) to course are panoramic views and an immaculate course on a ridge-and-valley landscape with only a few players. That is true golf luxury.
The hole shown on all the pictures is Hole 15, the par 5 signature cliff hole. I would almost say, make sure to hit the bunker behind the green and take a good look around while raking after your sandy. See last picture of this post.
18 holes – Championship course – 7119 yards – par 71 – green fees from NZD 569 (appr. 335 €)
==================
Denarau Course Fiji
Palm trees and golf mix well. We didn't plan to play on Fiji but when the first thing that caught our attention on the way to the hotel was a golf course, the are we gonna play? comes up. Yes!
This is a more than friendly playing course with wide fairways and no blind holes. Aligned with jasmine, red acacia and numerous palm trees that gives the course a peaceful garden look and feel.
My favourites holes are fifteen and sixteen, both playing right down at the sea. The 15th (par 4) is the signature hole. After passing two huge trees on the fairways (why do these always attract my ball?) the approach to the green leads to a pleasant surprise. Ocean breeze and a great lookout over the Pacific while putting for par.
Safe some energy – it is very hot and humid, bring extra water – to play the 18th and pass two water carries before finishing on the large green.
18 holes – Resort Course – 7150 yards – par 72 – green fees FJD 160 (appr. 65 €)
==================
disclaimer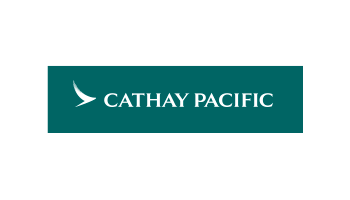 The flights during our unforgetable  #60daysasiapacificjourney are sponsored by Cathay Pacific.

We only collaborate with brands that answer positive to the question: "does it match my lifestyle?". Authenticity is very important to me. Words, photos and opinions are my own.