Spoiler alert: travelling by Shinkansen train in Japan is very easy. Even the Swiss have to step up their rail game to compete with Japan Rail.
Efficiently organised, on the dot departures and platform floors that look like they have just been vacuumed. And very helpful Japanese. The moment you stare at the departure board to verify the track, there is a strong change someone asks if you need help. Even without speaking each others language, lost in translation now and then, mentioning the final destination is enough to get on the right track. No pun intended
Shinkansen and the JR Pass
The fast trains in Japan are called Shinkansen. The first tip I received from friends when I told about Japan being one of our #60daysasiapacificjourney destinations, was to buy a Japan Rail Pass in advance. Thanks, all!
Now its my turn to pass this information on.
After ordering the pass online, we opted for the first class week pass for 284 € per person, it took only two days before Fedex delivered the package. You receive an exchange order which needs to exchanged for the actual rail pass in Japan. This is possible on almost every station.
We changed ours at Tokyo Station, there are two JR Shinkansen exchange offices here. The staff speaks English and within 5 minutes we were set to go.
Shinkansen Travel Tips
All Shinkansen trains have cars dedicated to reserved seats and some for unreserved seats only.  It is not necessary to book in advance but it makes the journeys even more comfortable when you do. That can also easily be done at the JR office on the stations or airport. Days before or even 15 minutes before departure.
All stations have electric gates but since the rail pass is not a traditional ticket, show the pass to the officer in the small booth next to the gate. He or she waves you through. With a bow.
On the platform everybody lines up on the right spot – mentioned on the floor – for their car hence the speedy boarding and punctual departure times. A platform supervisor helps as well.
Food on the train
After two weeks in Japan I can say for sure: wherever you eat in Japan the food is great. Also at the train stations. We had the best ramen at Osaka station, for example.
You can buy food to go on every station, very popular are the bento boxes. Several small dishes neatly arranged in a box. Easy to take along. And you'll be surprised to find numerous Starbucks. One latte for mr. B. and a matcha soy latte for me.
Wifi and public transport
Along with the Japan Rail Pass we ordered some extras offered:
portable wifi – Online for 24/7 is quite essential if you are a travelblogger… We had the pocket wifi delivered to our hotel in Tokyo and left it in the mailbox on the airport upon departure two weeks later. Only 65 € for two weeks!
Suica card – public transport card for metro and buses in Japan. And to buy drinks from vending machines on the stations. Rechargeble. 19 euro incl. credits.
Transport Tokyo Airport – an easy way to get to the city. 23 euro per person one way.
We've travelled to many destinations by train in Japan and that really is the way to go. Trains with names, a bowing officer, refreshing towels and front row Mount Fuji views. Easy does it.
disclaimer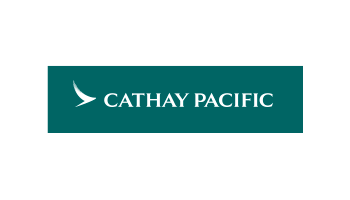 The flights during our unforgetable  #60daysasiapacificjourney are sponsored by Cathay Pacific.

We only collaborate with brands that answer positive to the question: "does it match my lifestyle?". Authenticity is very important to me. Words, photos and opinions are my own.