The breathtakingly (this word may become repetitive when describing NZ, mea culpa) beautiful natural scenery of New Zealand becomes even more memorable from a unique and luxury lodge.
There are many small and intimate luxury accommodations to choose from, one even more remote and tranquil located than the other. Think riverbanks, rolling hillsides, lake side, mountain tops or private bays. What they all have in common is that outstanding hidden luxury feeling we love so much and lots of wood. Ultimate comfort connected to the great outdoors.
Each of these five exclusive locations offer a unique – one only accessible  by helicopter – experience. In order of visit:
1. ANNANDALE luxury villa collection
When vision and resources get together, great things can happen. Living proof are the three secluded villas of Annandale Coastal Farm & Luxury Villas. Our first night in New Zealand could not have been better.
nestled between the rolling hills of the Banks Peninsula and the sparkling (turquoise!) water of the Pacific. Only 1,5 hours drive from Christchurch through rugged, barren volcanic landscape with dots of pine trees. And sheep.
When arriving at the reception of this coastal farm, the Annandale Experience begins. The host drives us in a 4WD through 4000 acres of hilly farmland with more sheep (5000) and Angus cows to only arrive at our private bay after 30 minutes. There we are stunned by the look of 'our' ultra-modern glass and concrete retreat above the water.
Seascape is the name of our villa with a bath overlooking the ocean, hot pool on the balcony and outdoor fireplace. The closest other villa is a 25 minutes walk.
The large fridge is filled from top to bottom with 'pre-fab fine dining'. Dinner and breakfast, all neatly arranged with the best local farm-to-table ingredients to cherish our privacy. The award-winning chef creates the menu, the fresh components all lined up with the cutest little instructions. Easy to prepare and more than delicious. For a brief moment we felt like Michelin chefs after composing our first meal. Hear, hear for the 'we create, you serve' principle. Mr. B. and myself embrace this service for at home.
Both interior and exterior do not compromise the natural setting. The level of aesthetics is high, materials used are concrete, wood and natural stones. All set in a geometric lines. Finishing touch is a mix of luxury materials such as cashmere, leather, flannel and a thick sheepskin fur in the perspex hanging chair.
This is seclusion at its very best, a seamless blending in from building and nature. Or as they call it 'gumboot luxury'. We had no need for Welllies, though. The temperature rises up to 28C, Summer has definitely started at this side of the globe. In short: ultimate romantic luxury for two with rolling waves as background music.
______________________________________________________________________

2. Azur Lodge in Queenstown
Spectacular scenery of lake Wakatipu and The Remarkables mountain range as dramatic backdrop. That's what make the nine lake side villas of hilltop Azur Lodge so special. Contemporary luxury and unobstructed views.
Only 25 minutes from Queenstown airport. Fun fact, I thought Queenstown to be a huge city of over a million inhabitants but it is a lovely, little alpine resort with approx. 15.000 relaxed citizens.
The friendly Azur staff picks you up from the airport, all you have to do is gaze along the shores of Lake Wakatipu from the backseat. Watch your jaw.
Each villa is about 80 sq. meter and has a glass front which incorporates lounge, dining table and private sun deck, high above the lake. Most striking is the 'living wallpaper' view from the bathtub which is set into a bay window that opens completely. Indoor bathing with an outdoors feeling. Sublime!
The main lodge is the place to enjoy breakfast (anything cook-to-order), afternoon tea with the most delicious pies and cookies made by Maria and homemade canapés from 17.00.
There is no dinner at Azur since Queenstown has an array of great places (check out Rata) to eat. So they either bring you to a restaurant or collect the food and set up a lovely dinner table in your room. Overlooking the lake.
Did I mention that Maria is a former pastry chef? Gained some weight. Sorry not sorry.
The amenities in the large bathroom (double sink, that striking bathtub, large shower room and separate toilet) are by organic New Zealand brand Linden Leaves. With a nourishing hand cream and lip balm as a gift. Thanks!
There is a relaxed ambiance at Azur Lodge. Whatever you do is fine. Stay in the privacy of your room or meet other guests in the main lodge. Share travel plans over an egg white omelet with goats cheese and spinach (yes, moi) at the community table.
______________________________________________________________________
3. Fiordland Lodge
In the remote South-West corner of New Zealand, after a 2 hour scenic drive from Queenstown, the surroundings change into mountain forests, tranquil lakes and a fiord-indented coastline. Before we step on board of on our doubtful sound overnight cruise, we spend one night at the Fiordland Lodge.
The luxury Fiordland lodge is set on a rural hilltop just outside Te Anau. With lake Te Anau and mountain views that changes every minute. From foggy, to cloudy, rainy and blue skies with sunshine. Like a vivid theatre. Only 10 rooms and two Log Cabins.
From our room balcony we have excess to the lawn, several outside seats in the rolling grass lands are just step away from the bed.
Now were talking beams. The open architecture of the wooden lodge with high ceilings, giant moose head, massive river stone fireplace and comfortable big chairs with ditto pillows reminds me of Twin Peaks. Fire walk with me.
In house dining is included with – surprise – panoramic views. Fine dining with supplies from local farmers with great seasonal flavour.
Private and serene, the Fiordland Lodge is the perfect luxury base away from busy Te Anau  before a must do Fiordland experience. Also home base of the 'Lord of the Rings' film crew. Which comes a no surprise with this rugged, untouched ancient landscape on the doorstep.
______________________________________________________________________

4. Minaret station
It all adds up at Minaret Station, humble luxury at its very, very best. This former sheep grazing valley is only accessible by helicopter – 25 minutes from Queenstown – and seems empty at first glance. Is this it? But when approaching, four lodges doom up. Looking tiny in such a powerful yet picturesque natural environment.
Four Wallis brothers (mr. B. volunteered to become no. 5) developed their family property of homestead farming, heli tours (Alpine Helicopters) and luxury lodges into an ultimate luxurious hospitality business.
Luxurious the Minaret way means only 8 guests max., heli flights tailored to whatever adventure you have in mind. But foremost it is the personal touch and level of comfort and style that makes you feel as part of the Wallis family.
From the lodges there is a 2,6 km (!) long board walk – also accessible for wheelchairs – that leads to the start of the hiking trail. Our guide Scotty not only explained about the area, plants, animals and history but cooked a delicious lunch at the halfway hut. Dropped of by one of the heli's on their way to pick up new guests…
Private chef Jeremy is head of the Minaret Mountain Kitchen and uses local produce where possible. He informs after your culinary likings and prepares Michelin star dishes. Be it breakfast, lunch or dinner. You can either eat in your lodge or join the community table in the main lodge. We enjoyed the latter and had a great evening with international guests.
All water used is from the waterfall close by. No need to be filtered and with the softest taste. Unique to fill your sustainable bottle with nature's purest during the hike. Or to dip into the hot tub on our deck after those 20.000 steps.
It is hard to describe the level of exclusivity and the power of seclusion. It goes without saying that this kind of luxury travel – champions league level with Annandale – needs some heavy duty advanced savings. But worth every penny. Experience over possession, right?
______________________________________________________________________
5. Bay of Many Coves
Deep in the Marlborough Sounds, the Bay of Many Coves lodges are nestled amidst a native bush that rolls into the blue bay. From door to bush is three steps. A 30 minute water taxi ride away from Picton, only accessible via water. So getting there while gazing at numerous ticks the excursion box.
Beautiful bay views (sunset! sunrise!) from every room, with apartment 101 on the best and most tranquil location.
Easy walk from the room straight into the bush, with huge ferns and ancient trees. The loop walk to the waterfalls is a perfect after breakfast stroll.
There is a Spa on site, a secluded deck sheltered beside a Kowhai grove. Ask for the skilled hands of Ingrid.
Water or land activities available at the café near the jetty, kayaks or rowboat to take out into the bay and discover birds, dolhins or penguins. If you are lucky.
Chef Fioriti from Argentina of the Foredeck restaurant prepares fine dining dishes with fresh seafood and other specialties from the surroundings.
The resort is recently under new management of the enthusiastic hospitality couple, Greame and Kim. Renovations and upgrades are scheduled. Since the location is unique and the potential very high this will add even more to the contemporary look and feel.
______________________________________________________________________
disclaimer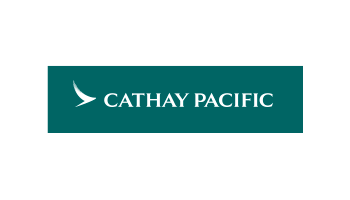 The flights during our unforgetable  #60daysasiapacificjourney are sponsored by Cathay Pacific.

We only collaborate with brands that answer positive to the question: "does it match my lifestyle?". Authenticity is very important to me. Words, photos and opinions are my own.