After our wonderful encounter with NZ's South Island, it is time top hop over to the North Island. There are several options to cross the water. One is by ferry which will take 3,5 hours.
The other option – for about the same price – is a 20 minute flight by Cessna from Picton. How cool was that! Birdseye view of the Strait of Cook with lush green bays below. Could have taken an hour or more, if you ask me.
We've stayed in a variety of luxury accommodations from small B&B's to a countryside mansion. What they have in common is their genuine Kiwi hospitality, eye for luxury details and proximity to a golf course. Yes, the goal for our North Island road trip was playing a few rounds of golf.

Atahuri Bed & Breakfast
Seaside chic along the Tasman Ocean. Atahuri is a little gem with only four suites, nestled in the sand dunes. We stay in Harakeke suite – contemporary design of high quality – which is the Maori name for the oldest plant species in New Zealand, a lily.
About 45 minutes north of Wellington, a nice drive with sea on the left and mountains on the right.
Love the two inimini baskets made of Harakeke flax that holds a beautiful piece of polished greenstone on our bed. The Maori myth says that greenstone should be given and never purchased for one self. Thanks, this beats a pillow chocolate!
Host Robyn bends over backwards to spoil her guests. She shares her vivid stories and to call her breakfast sumptuous, is an understatement.
From our suite there is a little path true the dunes, hi Mrs. Pheasant, that leads to a greyish sandy beach. A beach so wide that locals arrive by car, park it on the beach and set up for a day of leisure next to it. Endless walks or swims with vistas of Kapiti Island.
The reason we picked this part of the North Island's west coast is a round of golf on Paraparaumu Golf Club, a links course gem in the dunes. Also in Paraparaumu is a new restaurant, with a very appropriate name … 50/50 … Chef Helen combines local produce with global flavours. That makes three little gems!
______________________________________________________________________

Mangapapa Hotel
This secluded mansion dates back to 1885 and is a place with a history. Once homestead of Sir James and Lady Wattie, now an elegant 5* boutique hotel surrounded by acres of orchards.
Mangapapa is the perfect base to explore the South Pacific Ocean coast, with Hawkes Bay an Napier (art deco village) only 15 minutes by car. Or play golf at the renowned Cape Kidnappers course.
We're head over heels with charming head chef, Norka Mella Munoz from Chili. Her personality definitely reflects in her cooking. Paddock-to-plate is her philosophy with all fruit and veggies homegrown.
We stayed in the large Garden Cottage with egg-shaped bath, downstairs living room and comfy bedroom
There is a small Spa with hot tub an outdoor pool. Just the place to visit after a day of golf.
The garden that surrounds the house has some magnificent old trees, well-lit at night and they all have little name plates. The huge Magnolia is my favourite.
What comes as a surprise is the art in the main building. From a large Tiffany's art nouveau lamp in the entrance to one of Picasso's wrapping paper Portraits Imaginaire from 1969 above the dining table.
______________________________________________________________________
Acacia Cliffs
High above enormous Lake Taupo lays Acacia Clifss, overlooking an ever-changing natural theatre. This is a modern lodge built on old farm frames by hosts Linda and Rick. With only 4 suites and bay windows in every room.
No need to set the alarm clock, the rooster does its job. Perfect time to peek through the curtains and watch the sun rise over the lake. Magical.
After owning 3 restaurants in NZ, chef Rick now only uses his cooking skills to spoil his guests. He cooks five nights a week from an open kitchen overlooking the guests gathered around the community table.
We stayed in the Parawera Suite with lake view and a small private deck. Tranquil spot to do some serious lake watching or read a book. Or write a blog post.
The endless crystal clear blue lake views, from every corner of the house's elevated position, is a true asset to this great place that feels like a friend's home. A luxury lodge with a view.
From here it takes 20 minutes to The Kinloch Club, for a round of golf.
______________________________________________________________________

The Kinloch Club
Another option after a round of golf, is to stay at The Kinloch Club itself. Unfortunately fully booked during the dates we were there, but meeting the friendly General Manager for a culinary lunch and a personal tour of the premises absolutely made up for that.
The white castle/lodge, inspired by Scotland's two most enduring gifts, links courses and castles, stands out high above the grounds and is a modern interpretation of ancient times.
With breathtaking panoramic views behind large vista windows, this is the place where guests meet, eat and relax in the spa.
the luxury villa accommodations are either junior suites or one – or two bedroom villas, located around The Lodge on lower grounds. The dark stained villa exterior is a luxury home in disguise.
The modern dining room in the main lodge, with white oak walls and ceilings, and serves estate-to-plate organic dishes.
From here you can either explore the surroundings of Lake Taupo – heli ride! hiking! fly-fishing! – or stay on the grounds for laps in the infinity pool, exercise in the gym or play tennis. To finish the day with unique health-giving Maori rituals in The Spa.
This is yet another (comparable to Minaret Station and Annandale on the South Island) beyond luxury place to stay. Wether you're a golfer or not.
______________________________________________________________________

970 Lonely Bay
It is a 3,5 hour drive – scenic and curvy – from Lake Taupo to the Coromandel. This beautiful Pacific Ocean Peninsula has numerous white sandy beaches and spectacular coves. Just when I thought the Kiwi's could not be more relaxed, this area proves they can. Unlocked doors to home, cars and (e-) mountain bikes.
970 Lonely Bay is luxury lodge is nestled in native bush and only a couple of minutes walk to Cooks beach.
we stayed in the Atrium Suite on the ground floor, with large glass doors that open to the colonial style garden living room and garden. Which felt ours as well.
The Estuary Terrace room – also known as the honeymoon suite – is the best room with large first floor sun deck overlooking the Pacific. Occupied by a honeymoon couple during our stay. Ok, they have first rights.
the amenities are by organic NZ brand Nellie Trier.
Since the surroundings are quite hilly, the complimentary e-mountain bikes were more than welcome! We biked to Hot Water Beach for the best carrot cake in New Zealand at Hotties beach café.
Friendly host Kim tipped us to take the cove tour with the Hahei Explorer. A fast rubber boat which took us along the stunning coast with Cathedral Cove as highlight. And high waves. Too bad we did not spot any dolphins.
Me casa e su casa, that is exactly what 970 Lonely Bay is all about, the perfect place to unwind and make some New Years resolutions.
______________________________________________________________________
The North Island is different from the South Island nature wise but certainly not luxury hospitality wise. The latter is the common asset we've found throughout the whole of this great country. To stay in these luxury places, small and intimate, is the ultimate way to experience New Zealand. Can we start all over again, please?
disclaimer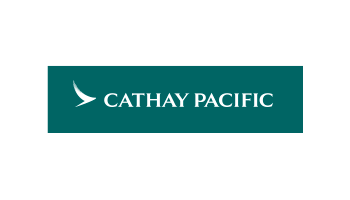 The flights during our unforgetable  #60daysasiapacificjourney are sponsored by Cathay Pacific.

We only collaborate with brands that answer positive to the question: "does it match my lifestyle?". Authenticity is very important to me. Words, photos and opinions are my own.