It's obvious that we planned our visit to the Fiji Islands too early. Three months later and we could have indulged ourselves at the newest addition to the Six Senses Resorts family.
Six Senses Fiji is about to open its doors early April 2018. For now we enjoyed a personal tour along the luxury premises and got first hand impression of the resort to be.
Six Senses Fiji is found on Malolo Island, ten minutes by heli from Nadi Airport. Surrounded by turquoise water and white sandy beaches topped of with lush green hills. The term tropical paradise is quite appropriate.

Six Senses Fiji beach villas
The accommodation for resort guests consists of 24 spacious villas with beach access. All with private pools facing the sea. The best of both worlds.
The wooden front sun deck has two loungers and a comfy couch to take in the tranquility on this private piece of paradise. The design is locally inspired and most materials used are from Fiji.
Outdoor shower
Outside showering is the best and sums up the feeling of humble luxury. The spacious bathroom – soft fluffy bathrobe included – is light and reflects a contemporary interior with black Vola faucets. Organic amenities in glass bottles, since plastic is not welcome at this resort.
I am in love with the wooden headboard behind the bed, made of local rainforest wood. Pieces of broken trees found after cyclone Winston in 2016.
Speaking of beds, Six Senses knows about sleeping. Together with internationally renowned experts they've set the basics for a good night sleep, the most important contributor to our health.
Rise beyond the reef
Six Senses Fiji collaborates with Rise beyond the Reef, a Fiji based NGO which empowers local women to build on their traditional craft knowledge to create products that appeal to the Fiji tourism market. And therefore create a better world for these women who live in remote communities.
The resort purchases various products, with the noughts and crosses game made of local hand painted stones in a small linen bag as a cute example. Made with love.
Carbon footprint
Sustainability a pillar. From small things as to keep packaging to an absolute minimum to large improvements.
Six Senses Fiji built the largest off-grid solar installations in the Southern Hemisphere using Tesla Battery packs . Apart from that, the resort collects rainwater, uses worm-based septic tanks and also has its own reverse osmosis plant and water refinery. Which produces high quality drinking water without the use of plastic bottles.
An organic vegetable garden supports the ultimate aim of self-sustained food and beverages on the island, drastically reducing the environmental footprint. Sustainable luxury as it should be.
Six Senses Fiji Spa
It wouldn't be a Six Senses resort if there wasn't a Wellness Village. Treatments go beyond the ordinary, combining an intuitive mix of science and human awareness with focus on the personal need of guests.
Furthermore to the treatment rooms there is more to the Wellness Village. An innovative Alchemy Bar. Or a relaxation lounge with sauna, steam, cold plunge and hot plunge pool.
The adjacent Yoga pavilion overlooks the sea, the perfect spot for a sun salutation to start the day.
So, in short, Six Senses Fiji is the go-to-destination after exploring the likes of New Zealand or Australia. The perfect white ground to reflect and make up new travel plans. We have to come back. For sure.
disclaimer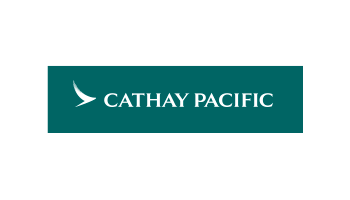 The flights during our #60daysasiapacificjourney are sponsored by Cathay Pacific.

I only accept collaborations that answer positive to the question: "does it match my lifestyle?". Authenticity is very important to me. Words, photos and opinions are my own.