Short connections are so overrated, make sure to have some extra time in Hong Kong airport between connecting business class flights. This way a visit to the bespoke The Pier, Cathay Pacific's domestic business lounge, can be added to the itinerary.
We spend several leisurely hours at The Pier during our unique 60 days journey, where Hong Kong airport served as our hub.
Last time we visited this lounge was before our – night – flight back to Amsterdam, two weeks ago. The midcentury style lounge gives comfort to about 500 passengers but still has an intimite feel. Divided in different sections, you can choose your personal comfort zone. Daybed, office, lounge chair or noodle restaurant. To name a few.
The Pier and Ilse Crawford
Cathay really raised the airline lounge standard by appointing Ilse Crawford's London based Studioilse design agency to the task. We've already met her interior design at Duddell's restaurant in Hong Kong.
"I like to create environments where humans feel comfortable; public spaces that make people feel at home. That means designing furniture and products that support and enhance human behaviour and actions in everyday life".
__ Ilse Crawford | designer
Well, she more than succeeded. Think that homey feeling of a cosy, contemporary hotel in Brooklyn. Or boutique hotel in Copenhagen. The Danish would definitely call this place hygge.
This lounge is completed in 2016 and forms the base of a new global concept for Cathay Pacific's airline lounges. After Hong Kong, Bangkok and Tokyo, Singapore is now the fourth airport with this new concept lounge.
Showers and daybeds. And Aesop.
Restrooms and showers are not only equipped with Aesop amenities (yes!) but also with golden facets and showers against concrete walls. Interior inspiration for sure.
Crawford proofs that with the use of natural materials and colours, going practical does not imply cutting back on design.
So, a clean and well hydrated skin after a pre-flight shower is the ultimate condition for me to start the 12 hour journey back home. Cotton long sleeve and cashmere sweatpants do the rest. Along with the on board flat beds.
Food options at The Pier
The food options are all aligned along the left back wall and almost resembles a Hong Kong food street. A Noodle Bar – serves fresh made-to-order dishes, a hotel style bar, a Tea House hosted by fine tea specialists, Deli style food hall and several coffee stations.
I love the fact that it is easy to obtain high quality fresh and healthy food to each liking. Especially before a long haul flight. For me that's noodle soup with vegetables and lot's of herbal tea.
Work or play at The Pier
You can either relax, join one of the restaurants, take a nap or work at the business center where the Mac's are lined up in military precision. Or pick a newspaper or magazine from one of the many stations.
The wi-fi connection is high-speed and every seat has a charging station with a variety of outlet, USB included.
If available – these guys are popular – opt for the famous Solo Chair. This chair is a dedicated design by Ilse Crawford for Cathay Pacific and features a privacy partition on both side, also has the charging station, a small table for your Macbook and a reading lamp. All a travel journalist needs.
First impressions are lasting, either it be up in the air and with two luxury feet on the ground. Flying in business class is all about maximizing rest and comfort and that starts in the lounge. Make sure to keep an eye on your watch though, changes are you cosy up too much and miss your flight!
The Pier Lounge
open daily from 05.30 - 00.30 am

disclaimer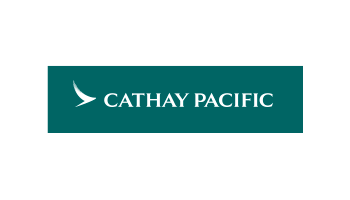 The flights during our unforgetable  #60daysasiapacificjourney are sponsored by Cathay Pacific.

I only accept collaborations with brands that answer positive to the question: "does it match my lifestyle?". Authenticity is very important to me. Words, photos and opinions are my own.