Happy new lounge chairs! After 10 years (tsss… already) it is time for a new seat re-arrangement in our countryside quinta home in Algarve. These mid-century style lounge chairs whispered my name on one of our regular visits to one of the funkiest – imho – interior stores in Algarve, Gosto Interiores. Our go-to store since we started to renovate our ruin back in 2008.
What started as a boho interior store along the (in) famous N125 road some 12 years ago turned into a huge 3-building warehouse in Boliqueime. The boho touch is still there but now with a mid-century style stroke and a fine art gallery. And a huge – ever-changing collection – of unique interior decoration pieces.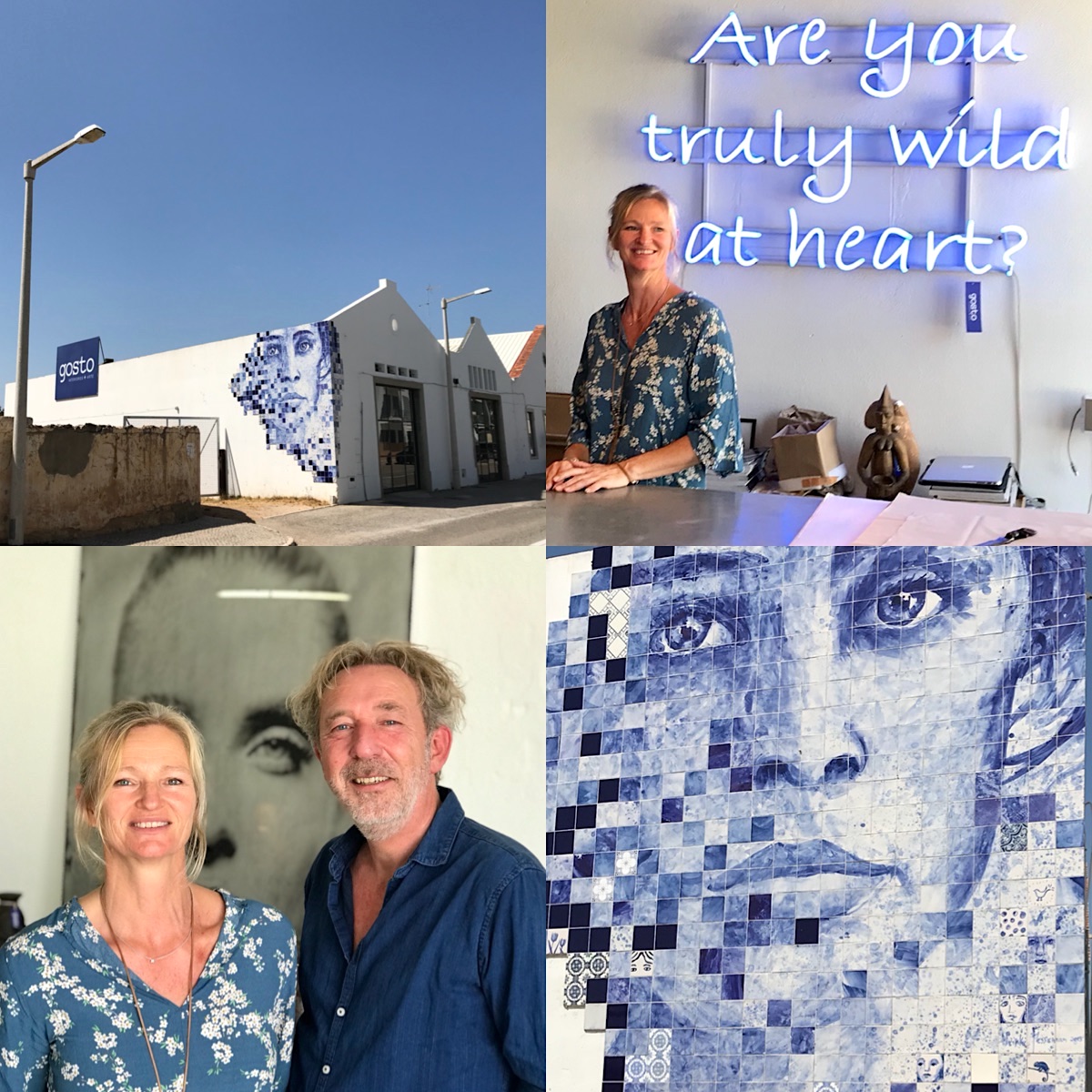 Gosto, are you truly wild at heart?
That neon letters art question pops up when entering. One to think about. Dutch owners Marten and Carlijn are Gosto. What they missed in Algarve – and we as well – was a place where you could find unusual furniture, accessories, (photo) art and decorations. Or as Carlijn puts it, unique pieces with a story.
The story of the maker, of the material or the country of origin. Either it be a set of chairs from an old movie theatre or huge logo letters that once belonged to a factory store front. They love the quest for specials.
The mixture of craftmanship, ceramics, lamps, tables and glassware and the ever changing collection makes it a fun stopover when we are in the neighbourhood. Just looking is as inspirational as difficult, there is so much that would add an extra touch to our house. Hard to suppress the minimalist in me. Luckily one can never have too many gifts in da house.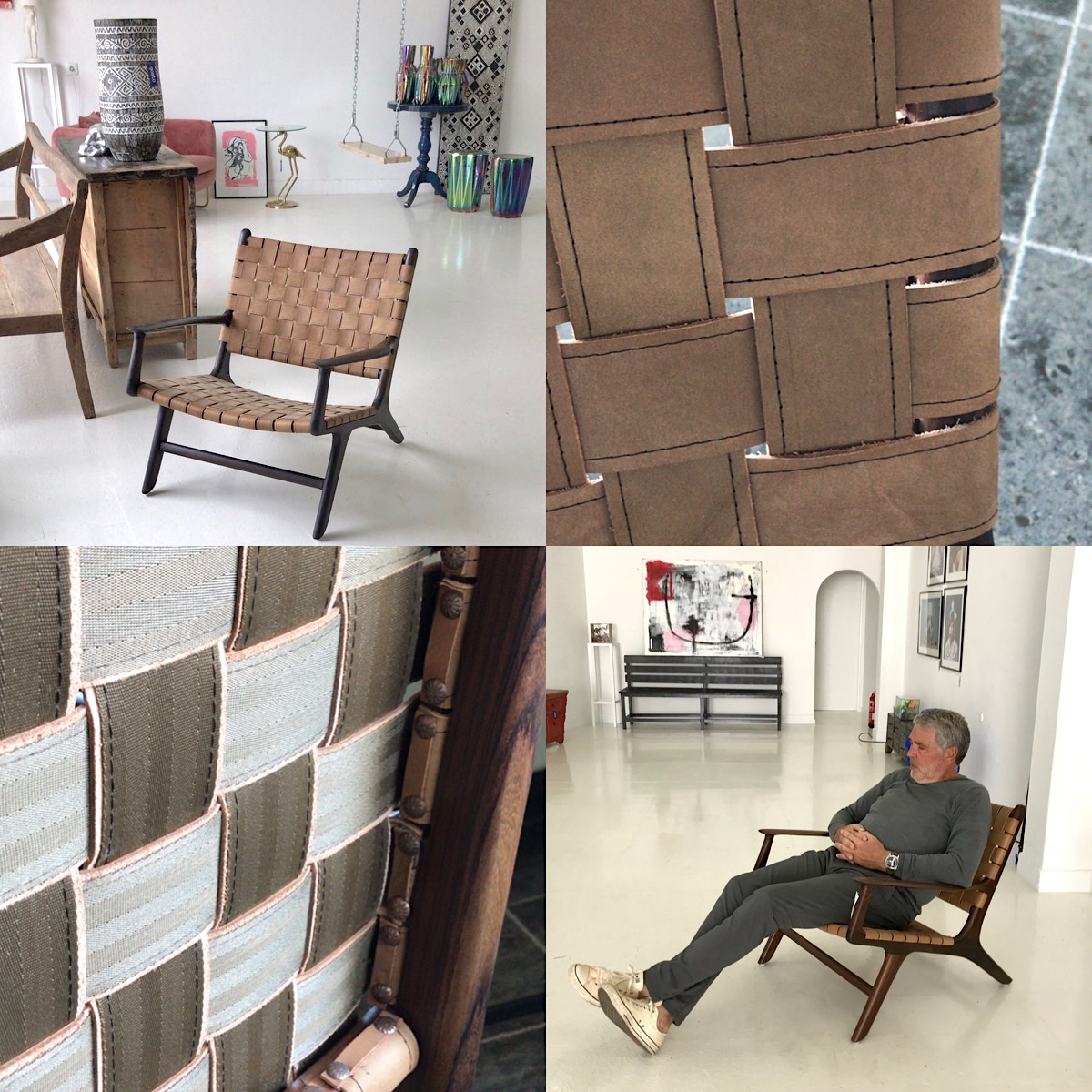 Wood and leather lounge chairs
I was looking for vintage chairs for a while but could not find what I had in mind in Algarve. And just when we were about to take off to Lisbon to one of the many vintage furniture outlets (yes, had my mind set on new chairs. Now) these Scandi mid-century style beauties were there. Dark polished wood, cognac-ish woven leather lined with green fabric. Low and airy, comfortable but sturdy. After seating approval of mr. B.,  back in the car they went.
The funny thing is that our new chairs are handmade in Holland. An extra touch of Dutch in the house.
For those not in the neighbourhood on a regular basis, there's always the option of world wide shipping.
daily new arrival updates on Gosto Interiores Instagram