Photos & text by Karin Barnhoorn
As much as I heart online, flipping through my article and photos in Dutch Talkies Magazine is something else. In last month's issue I try to summarize our luxury sabbatical – #60daysasiapacificjourney – spread over twelve (!) pages. Apart from sharing amazing destinations and travel tips – from Hong Kong to Japan and from New Zealand to Fiji – I also try to shine some light on how we experienced travelling for such a long time.
The article is in Dutch, please find the English translation below every page. Uh, this is no shorty so happy Summer reading (by the pool or beach side?). Let me know what you think or if you have any questions. Happy to answer!
A sixty day luxury sabbatical
Travelling mindfully through Asia and the Pacific
Our contributing travel editor Karin Barnhoorn went on an amazingly special trip. A trip of no less than sixty days to places she's never been before. From her temporary home base Hong Kong, she goes with the flow in Japan, New Zealand and Fiji, searching for the most beautiful hotels and lodges. A journey with its very own Instagram hashtag: #6odaysasiapacificjourney
'Sixty days? That's so long! Why?' It's the question we – Mr. B and I – got a lot. The answer is very simple: why not? I have always been curious about what it would be like to travel for longer then the usual one to two-week holiday. What would it feel like, to be away from home for such a long time? What are the things that I'm going to miss? Or could it be that I won't miss anything? I really regret that I started working directly after finishing my degree instead of packing my backpack and taking it all over the world.
The final push to go on this journey at this very moment, was the realisation that there is no time but the present to take the chances that are handed to you. And so we close the door of our Amsterdam apartment. Let's go!
Day 1 – 6: Hong Kong
Our journey starts in Asia's New York. The other concrete jungle, the city with the most skyscrapers in the world, is, to my surprise, very open and spacious. Yes, it's crowded – but what city isn't? – but it doesn't feel crowded. Efficient networks of walk-ways build above street level that connect different neighbourhoods, shopping malls, office buildings, hotels and metro stations, contribute to this feeling of space. The walk-ways even go all the way to the ferry piers.
Hong Kong has roughly two parts, Kowloon and HK Island, and is a great location to get accustomed to being in Asia and curing a bit of your jet lag. Sleeping in one of the numerous hotel towers is an absolute must. We are staying on the 36th floor of the luxury Four Seasons hotel on Hong Kong Island. Our room has an enormous glass front with a view on the harbour and skyline of Kowloon. Watching all the activity down below is a fascinating 24/7 theater show. Not to mention the helicopters that fly off and on at eye level. Just like in the movies.
Way up high
A couple of days stop-over is exactly enough to get to know and, more importantly, feel the city. Do a lot of walking around and let go of the idea that you have to see everything.
A great way to start off in this city is to visit the highest point, The Peak. If you really love being among a lot of tourist and waiting in line for ages, we recommend taking the Peak-tram all the way to the top. We are not necessarily patient people, so taking a taxi (about ten euros) was a better option for us. It's busy at the top, walk straight to the circular walk way and enjoy the panoramic vistas. If you can, pick a clear skied day. Through the beautiful green park, taking the Pok Fu Lam trail, we walk back down. A walk of about forty minutes on a well maintained path that ends at the university. And then hop in a taxi back to Central!
East meets West
Another great thing to do while you're in Hong Kong is to visit the Man Mo Temple. It's one of the oldest temples in the city and lays wedged between some of the many residential towers of the typical Asian neighbourhood SOHO, surrounding Hollywood Road.
Follow the scent of incense, coming from hundreds of incense spirals hanging from the ceiling. This neighbourhood has the 'east meets west' atmosphere that I love; narrow streets filled with markets stalls selling vintage and antique. From Mao's red book it's only a few steps to a Céline or Balenciaga store in one of the designer malls on Queen's Road Central.
Tip: take the midlevel escalator all the way up to Jubilee Street. This escalator is almost a kilometer long and mounts 135 meters. It's a perfect way to take a moment to chill and spy at people and buildings surrounding you.
Starferry and shopping
The Star Ferry was love at first sight: it's the best way to go from Hong Kong Island to Kowloon. And it costs only 25 cents. These charming and iconic ferries date back to 1888 and ride back and forth non-stop. It's like going back in time. Nothing about these boats has changed and the stewards are still wearing the original navy uniforms from way back when.
The one thing you don't need in this city are shopping tips. Hong Kong simply is shopping.
Flagship stores and mono-brand warehouses galore. Chanel, Prada, Louis Vuitton and many others are well represented on Nathan Road in Kowloon.
Ok, just one tip: I have a massive weak spot for the Hong Kong based brand Shanghai Tang. Especially the beautiful store on Duddell Street with its silk pyjamas, pret-a-porter and for men  the most beautiful smoking's ever.
Dim sum
Hong Kong equals dim sum. At five o'clock in the morning the first tea houses open and the locals on their way to work start the day with the little steamed packages. You find them in market stalls from street level all the way up to the stars.
Our favourites are the hundred year old tea house Lin Heung Lau on Wellington street, the trendy Duddell's ('coincidentally' it's right above the Shanghai Tang Mansion) and for the real deal go to Lun Keen Hing in the Four Seasons hotel. For the last decade three Michelin star chef Chang Yan Tak has been sharing his culinary experience. Fresh ingredients are being selected on a daily basis and go straight to the kitchen. Skipping the fridge in the process, as they reduce the taste – according to the chef.
We say goodbye to Hong Kong feeling very satisfied. We'll meet again in fifty days…
Day 7 – 20 : Japan
From Hong Kong we travel to Tokyo. The Hong Kong airport itself feels like a city, including a Chanel-boutique of three floors. Plan some extra time – you would almost be happy to have your flight delayed – to relax in Cathay Pacific's The Pier, the new leading business class lounge. Designed like a trendy boutique hotel in Brooklyn, Aesop-products included. It is for the view of the platform gate from your lounge chair, otherwise one wouldn't know you're in an international airport.
Essentials in Japan
Let's start with the practical stuff. Everything is perfectly organised in Japan and with a bit of preparation you will feel at home right from the start! In Japan we travelled with the Shinkansen bullet train (truly never a second too late) and in the cities we used metros and taxi's. The latter with lace covers on the seats and drivers wearing white gloves. It's easiest to order the Japan Rail Pass in advance. And while you're at it, also order the portable Wi-Fi. Being online means a lot of ease in travel. Hooray for Google Maps and Translate. Lost in translation is no longer necessary. Besides that, the Japanese are very willing to help you out.
Japan has always been a very intriguing mystery to me. Hard to imagine what it would be like. Spoiler alert: I am in love. In this fascinating country elegance, beauty (literally and figuratively speaking), technology and aesthetics all come together. We divided our thirteen days in Japan between the metropolis Tokyo (38 million people!), Hakone (Mount Fuji), Kyoto and Kurashiki in the south. Japan Light, if you will, a tasting menu. It left us with more than enough inspiration to realise shortly after arriving: we will come back to this country.
Go with the Tokyo flow
On our first day we walk from the Mandarin to the Nihonbashi neighborhood, just to get used to the city. It's impossible to see everything, especially on such a long journey and we don't want to be slaves of our to-do lists. Travelling mindfully means that each day during breakfast we decide what to do that day. The efficiency in the streets of Tokyo is striking. Wide sidewalks are being taken by pedestrians and cyclists; everyone leaves room for each other. Including the Zen monk meditating with a bowl for alms in his hands.
Mandarin Oriental
When we drive into the entrée of the Mandarin Oriental Hotel, we experience our first Zen-moment. A minimalistic oasis of calm. The front desk is on the top – 45th – floor, from which you have not only an amazing view of the city, but isn't that white mountaintop in the distance Mount Fuji? Yes, it is. It's the same white mountaintop that we see from our hotel room, wedged between a horizon of skyscrapers. Binoculars are ready for use in the windowsill.
A Bonsai-tree that is delivered to our room 'just to look at' is also a zen moment contributor. Just like the perfectly folded yukatas (cotton kimonos) laying on the bed.
We bow to staff members as if we've never known any other way of showing gratitude. Let's make this a world-wide thing!
Do in Tokyo
•Visit the Nihonbashi neighbourhood, where Tokyo was first founded in 1600. This historical trading district has a lot of hand-craft family businesses, luxury warehouses, skyscrapers, unique stores (selling hand-made fans, knives, Japanese lacquer boxes; I want them all) and a lot of trendy restaurants.
•Go to the Mitsukoshi department store in the Ginza neighbourhood. The fourth floor is dedicated to kimonos and has such beauty.
•The new Ginza Six department store is also worth a visit. Don't forget to look up, the ceiling is covered in lampions by Polkadot Queen artist Yayoi Kusama.
•The place to endlessly stare over this never-ending city is the 238 meter high Mori-tower in the Roppongi neighbourhood. You can also find the Mori Art Museum for modern art on this same level.
•Temples and parks are a major part of Japan; we loved the Shinjuki Gyo-En park. Visit it in autumn or blossom time if you can.
•Japan is a culinary feast, sushi! Ramen! Tempura! It doesn't matter where you go for your meal; it's always delicious. Every warehouse has its own top floor with restaurants. Have a look around and take your pick. The menu's usually have pictures of the dishes. Just point and smile and all will be well.
For a top-notch sushi experience, make a reservation – they only have eight chairs – at the Sushi Sora in the Mandarin Hotel.
Kyoto vibes
By 300 kilometers per hour bullet train we travel to Kyoto. If you sit on the right side of the carriage, you have the most beautiful views of Mount Fuji. Kyoto is, except for its touristic highlights, a lot less crowded than Tokyo. We stay at the new Four Seasons hotel; perfect location, next to a 800 year old pond, and beautifully build in a mix of traditional and modern Japanese architecture. In the meantime, Autumn has arrived in Japan (during this trip we will experience every season; we had to buy thicker coats at the Japanese retail chain Muji. Fortunately, Muji is my favourite store) and the view from our window is like a painting. And what better way to process all of the impressions from walking around the city all day then in the FS spa with a huge pool and cabana's?
Do in Kyoto
•Visit a few of the over 1500 temples. The most well-known ones are the Fushimi Irani Shrine with its red Torii-gates and the Kiyomizu-Dera from which you have panoramic views, especially around sunset. In the Higashiyama neighborhood, where the Four Seasons is located as well, are a few less known but nonetheless beautiful temples within walking distance. The Sanjusangendo-temple was the most impressive one to me: a wooden temple from the thirteenth century with a 1001 life-sized Buddha's. A must see!
•The bamboo forest. A pretty touristic place, so make sure you get here early in the day. Once it gets too crowded, just cross the river and walk up to the Arashi Zen-temple. A small but special temple and you can travel back by boat on the river.
•Explore Gion, the historic Geisha district (or Geiko, as they're called in Kyoto). It has a lot of nice restaurants, thea houses en beautiful architecture. If you go around five in the afternoon, you'll see Geiko's and Maiko's (student Geiko's) happily and hurriedly on their way on okobo's (wooden platform clogs) to their first appointments in a tea house.
•To have dinner with a Maiko is a really special experience. We booked ours beforehand via Talisman Travel. We are really impressed by Kanohiro, our Maiko. She's funny, smart and has refined manners. I feel like a clumsy European giant in her company. She speaks fluent English, so we have animated conversations about her live, her choice to become a Maiko and her daily routines. It's hard work! Her words and gestures are elegant and considered without being submissive. Having dinner with her gave us a unique insight in the mystical Japanese tradition.
From Kyoto we travel by train to Kurashiki, in the South of Japan, to stay in the historical Kurashiki ryokan. A traditional inn with 'onsen' – a Japanese bath – and a small restaurant where the owner makes us a ten course Kaiseki dinner. Each dish is made with love and a true artwork on a plate.
While traveling back to Osaka airport I replay all the amazing things we've seen in the past two weeks, while softly staring out the train window. I am so excited to discover more about this country filled with thousand-year old traditions. And new traditions. Matcha tea and Matcha kit-kats. Arigato and sayonara…
Day 21 – 42: New Zealand
From winter cold Osaka we fly back to the Hong Kong Airport, where we of course spend a couple of hours in Cathay´s The Pier-lounge, definitely no punishment. Then we board our flight to summer in Christchurch, New Zealand. A 11,5 hour flight of which we mostly sleep; after dinner we cuddle up under a nice and comfortable quilt on our flat beds. Such a luxury. It's a great preview of all the amazing luxury accommodations New-Zealand has to offer. But more about that later.
Our journey through New Zealand started on the Southern Island and we will work our way up to Auckland on the Northern Island. Japan was the cake, New Zealand feels like the cherries on top: we have completely lost our track of time and date and are truly living in the moment. A slightly addictive feeling, I might say.
If you say New-Zealand
You say space, overwhelming nature, lakes, volcanoes, glaciers, rainforest, fjords and elongated beaches. I can't stop photographing and sharing on Instagram. The breathtaking natures in combination with the hospitable and super relaxed kiwi's ('g'day, mate') make us feel right at home. Nobody locks their door of bike, organic products are up for grabs and dangerous spiders or snakes are nowhere to be found. A very important detail, if you ask me.
As long as you drive on the left side on the road, there's no need to worry about fitting right in. Not to mention the great Summer weather.
Where to sleep?
Campers are very popular in New-Zealand; you'll find them everywhere. From hippie Volkswagen vans to super deluxe campers. For us the benefits of staying in a nice hotel, B&B or luxury lodge where much preferred over a mobile home. And oh my, did we stay at beautiful locations! The one thing they all had in common was the feeling of hidden luxury: comfort, great food and crisp sheets in the middle of breathtaking nature.
Luxury lodges
At most of the locations we stayed for three nights, so that we could enjoy everything the hotel as well as its surroundings had to offer in a relaxed way. Keeping the packing and unpacking to a minimal, although that's something we've become quit driven at. We travel each with one suitcase and one piece of hand luggage and are ready to go in ten minutes. We try to keep our shopping to a minimum and leave something behind when we can't resist temptation – like after visiting Shanghai Tang in Hong Kong.
The Seascape Villa on Annandale Estate
Great things can happen when money and vision come together. Living proof are the three remote villa's on the Banks Peninsula, about a 1,5 hour drive from Christchurch. From the front desk it's a thirty minute drive in a 4wd, sheep, cows and cliffs on the side of the road, to a modern house with a lot glass fronts, build half above the sea.
So this is what they mean when they say 'in the middle of nowhere'. The house is completely in tune with its natural surroundings as its made of wood, glass and stone. The interior could be copy paste straight out of a Wallpaper* magazine: cashmere throws, leather chairs and a hanging Perspex bubble chair from which i stare over the pacific ocean, sitting on a sheepskin. Long story short, this is the place where Harry and Meghan won't run into anyone.
The massive fridge is completely stocked with delicious groceries for breakfast, lunch and dinner. Farm-to-table delicacies, prepared by the chef. All we have to do to get a great meal is follow his instructions. Mr. B would like to have this at home as well. It's only the two of us, the sea and nature, 24/7. And like it's the devil's work, there's a super moon hanging over our private bay.
Minaret station, north of Queenstown
What made our stay here so special? Well, what can I say. Maybe it was being picked up by a helicopter in Queenstown. There's just no other way to get there. The flight over the azure mountain lake Wanaka is almost surreal. So is parking your private heli next to your lodge.
Four lodges are stationed in an enormous glacier valley, with a main lodge where you can meet the other international guests at the chef's table for dinner. With a max of eight guests.
The clear water running through tabs comes straight and unfiltered from the mountains. During our hike with ranger Scotty – a fresh lunch dropped by a helicopter is waiting for us in an old shepherd's hut – I refill my bottle of water in a stream. All in all our stay here can be summarised in two words: personalised luxury. We feel like we stayed at close friends and frankly, we don't want to leave.
Do in NZ
New-Zealand is the place to spend most of your time outside. Hiking, biking, playing golf, surfing, mountain climbing and of course bungee jumping. The latter we avoided at all costs. Thank you very much, but no. Each accommodation has a selection of leaflets with actual options for activities in its surroundings. Of course you're not obligated to do anything; road tripping and trying out a new carrot cake in a new city every day is also a valid option.
Overnight cruise
On the doubtful sound, the deepest fjord of Fiordland National Park. This amazing fjord landscape in the south has enormous waterfalls, deep caverns and a fickle mountain landscape with impenetrable rainforest. James Cook didn't dare to go in and called the area 'doubtful'.
Our boat, the Southern Secret Explorer, has only five sleeping cabins with en suite bathroom. Mr. B, the other passengers and I catch our own afternoon snacks. We throw out our fishing lines and catch, supported by loud cheering, one fish after another. There's a first time for everything. Captain John (think Captain Birdseye looks) skilfully prepares us some fresh sashimi; we are eating no more than an hour after catching the fish. We pass by seals lounging on the rocks and try to sail as close to a meters high waterfall as possible without getting wet. Every once in a while we leave the boat for a walk through the rainforest overgrown with ferns or a round of kayaking. The world as we know it seems so far away.
Play and stay at the Kinloch Club
If you're into playing a round of golf, go to this rolling Jack Nicklaus-course adjacent to Lake Taupo. According to us, this is the most beautiful course in NZ. After some hard labor on the course, some relaxation at the beautiful luxury spa is more than welcome.
The Kinloch club exists of twelve state of the art lodges and a modern version of a Scottish castle on top of the hill functioning as the front desk. In the castle you also find a restaurant with another great chef who cooks with locally grown, organic produce as much as possible. Or as he proudly likes to state: 'from our estate to your plate.' From our stylish lodge terrace you can see the sun set in the gigantic lake.
Mountain biking through the hills from 970 Lonely Bay Lodge to Hot Water Beach at the Coromandel Peninsula
At this beach you can find thermal hot water springs where warm water bubbles up during ebb. The best carrot cake in NZ is served here. We make this trip with e-mountain bikes, which you can also casually park without bothering to lock it. You can also find a store that sells Maori art and jewellery here.
The 'to see and be seen'-culture is nowhere to be found in friendly New Zealand. All that matters is enjoying life and nature. How you do this is up to you, back to basics or full on luxury: everything is possible. It's not for nothing that King Willem-Alexander and Queen Máxima spent their honeymoon in a NZ lodge.
Day 43 – 55: Fiji
Before flying to the Fiji Islands, we stay one night in Auckland. Being away from home for so long, means slow travelling. No early flights or tight transfers to make sure you have enough time at your destination. We have all the time in the world. We consciously chose to skip visiting NZ's cities and spend most of our time in vast land, to experience its variety in nature.
Auckland harbour is a nice place to stroll. A great restaurant tip is MASU by Nic Watt; Japanese delicacies in the heart of Auckland.
Fiji
The Fiji archipelago – over three hundred islands – in the middle of the Pacific Ocean immensely appeals to the imagination and sound like a world away. And it is. There's no destination further away for us Europeans. For some of the Australians and Kiwi's it's only a two hour flight away, which makes it a nice weekend getaway destination.
Fiji has many faces and facilities for every kind of holiday expectation. It's a popular bachelor(ette) party destination or large groups of people walking around on Crocs with a preference for fried food. These are the vacationers you'll mostly find on the main island Denerau.
If you ask me, skip this part of Fiji. The beaches aren't very great either. Fly to Nadi International Airport and go straight to one of the other islands.
In short: you have to know where to find those bright white beaches, the deserted islands, palm trees and colourful riffs. Because there are plenty! It is exactly what we found on the Mamanuca Islands. Malolo Island, to be precise.
Six Senses
On Malolo Island the newly opened Six Senses Resort has a beautiful secluded spot. A ten minute flight by helicopter or fifteen minute flight by seaplane from Nadi Airport. Of course you can also be picked up by boat. But what a sight for sore eyes it is to fly over the turquoise ocean with a green island surrounded by white sand. A tropical paradise.
Sustainable luxury is a reoccurring theme at Six Senses Fiji. The 24 villas with private pools located close to the beach are built with materials homegrown in Fiji. Both the enormous solar energy installation uses Tesla batteries to store the energy and the rainwater installation that produces high quality drinking water, in glass bottles, are really impressive. Plastic is a no go here and the – organic – products in our bathroom are stored in little glass bottles. Speaking about bathrooms; ours is half outdoors. Concrete with black Vola shower faucets and a pretty big bath. What more could you possibly wish for?
Doing nothing
The best tip I can give you, is to do as little as possible here. Yes, contemplate. It wouldn't be Six Senses if it didn't have a big wellness-village. The yoga pavilion watches over the ocean, and amazing view for your morning sun salutation. There are different treatment rooms and there's even a sleep coach. Sleep is incredible important for your health and here you can examine how you can optimise your nightly rest. From your villa it's a straight walk onto the beach for some snorkelling. The reef is literally on your front step. Reading a book at the main swimming pool or your own private pool is also a great plan – secretly meditating over what great lunch they will serve today.
To then spend the afternoon sailing or surfing, for example. We sail to one of the big sandbanks that will be dry a few hours during ebb to do some snorkelling. We found Nemo. And daily witnessing the sun beautifully set in the ocean is something we'll never get used to. Blessed!
Bula Vinaka
The Fijians are incredibly friendly people who are very proud of their traditional, religious culture. The moist heat makes for a very slow pace. Go with this flow and don't expect Japanese efficiency. All day everybody calls out to each other: 'Bulaaa.' To which you're supposed to answer: 'Vinakaaa.' A warm welcome to you too.
Most of this island groups income stems from tourism, people are poor. Six Senses collaborates with the Rise Beyond the Reef foundation. Local women are being supported to give new live to their traditional crafts by creating cool new products. Like the welcome present in our hotel room; a linen bag with hand painted stones forming a game of noughts and crosses. Made with love. This gift fills the last remaining spot in our suitcase.
Leave your phone in safe and just look around on this island. Stare at the horizon as a daytime activity. On New Year's Eve we watch the splashing fireworks on Denerau Island. All of a sudden it's 2018. The end of our journey is in sight, time has flown by. But before we go back to Hong Kong, we transfer from boat to a seaplane steered by a barefoot pilot. Bula, vinaka.
Day 56 – 60: back to Hong Kong
Our journey ends where it started: Hong Kong. Being back in the city as well as in the Four Seasons Hotel feels like coming home. It's the small, personal things that make a five-star hotel like this one to special. The handwritten'welcome back' card – stationed next to a bowl with fresh snacks – saying that they enjoyed our adventures on Instagram, is a great example. Hidden luxury.
That and less hidden luxury like the huge pool overlooking Kowloon and the great executive lounge on the 45th floor, enables us to start our long flight back to Amsterdam fully rested. For the last time we enjoy the view and breakfast high above the city. Where the nicest staff asks if maybe I'd like to have another egg white omelet with spinach and avocado for breakfast? They simply remembered from two months ago.
Our Sixty Day Luxury Sabbatical is coming to an end and it was surreal. The people we had the pleasure to meet, locals and fellow travellers were just as special as the countries and their cultures. Being completely free from time and date was a unique experience. Having booked all our accommodations in advance, all we had to do was travel from A to B and see what the day would bring us. That is mindful travel, if you ask me. Our luxury sabbatical has given me so much energy. And the insight that I have nothing to miss. Friends and family are with us thanks to Instagram and wifi; the upside of the digital age. The backpack experience we didn't have when we were young, we no doubtly caught up with. But, uhm, what's that, Mr. B? "What would it be like to travel for ninety days?"
More info
Cathay Pacific has daily flights to Hong Kong which take eleven hours, preferably on spacious flat-bed seat in business class. From there to Japan, New Zealand and/or Fiji.
Unique experiences and authentic accommodations in Japan and New Zealand we've booked via luxury travel specialist Talisman Travel Design.
___________________________________________________________
disclaimer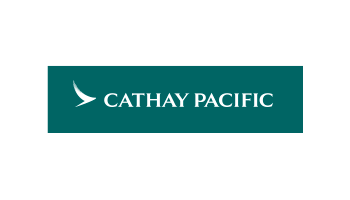 The flights during our unforgettable  #60daysasiapacificjourney are sponsored by Cathay Pacific.

We only collaborate with brands that answer positive to the question: "does it match my lifestyle?". Authenticity is very important to me. Words, photos and opinions are my own.